We've recently introduced a new Microsoft Teams Connector. Like all our Connectors, the Microsoft Teams Connector allows your employees to remain where the work happens, so records are captured without intervention from your team. You can then continue to control policies and retention schedules centrally.
The new Teams Connector helps you:
Improve compliance by actively managing records created using Microsoft Teams.
Gain visibility of your Teams environment in the one centralized compliance platform alongside your SharePoint, File Share, Exchange or other data sources.
Streamline data discovery efforts in legal matters and audits with Team threads and attachments captured as holistic records in the RecordPoint platform.
Minimize the risk of sensitive data being handled inappropriately and promptly identify any escalation in sharing personal information in your Teams environment.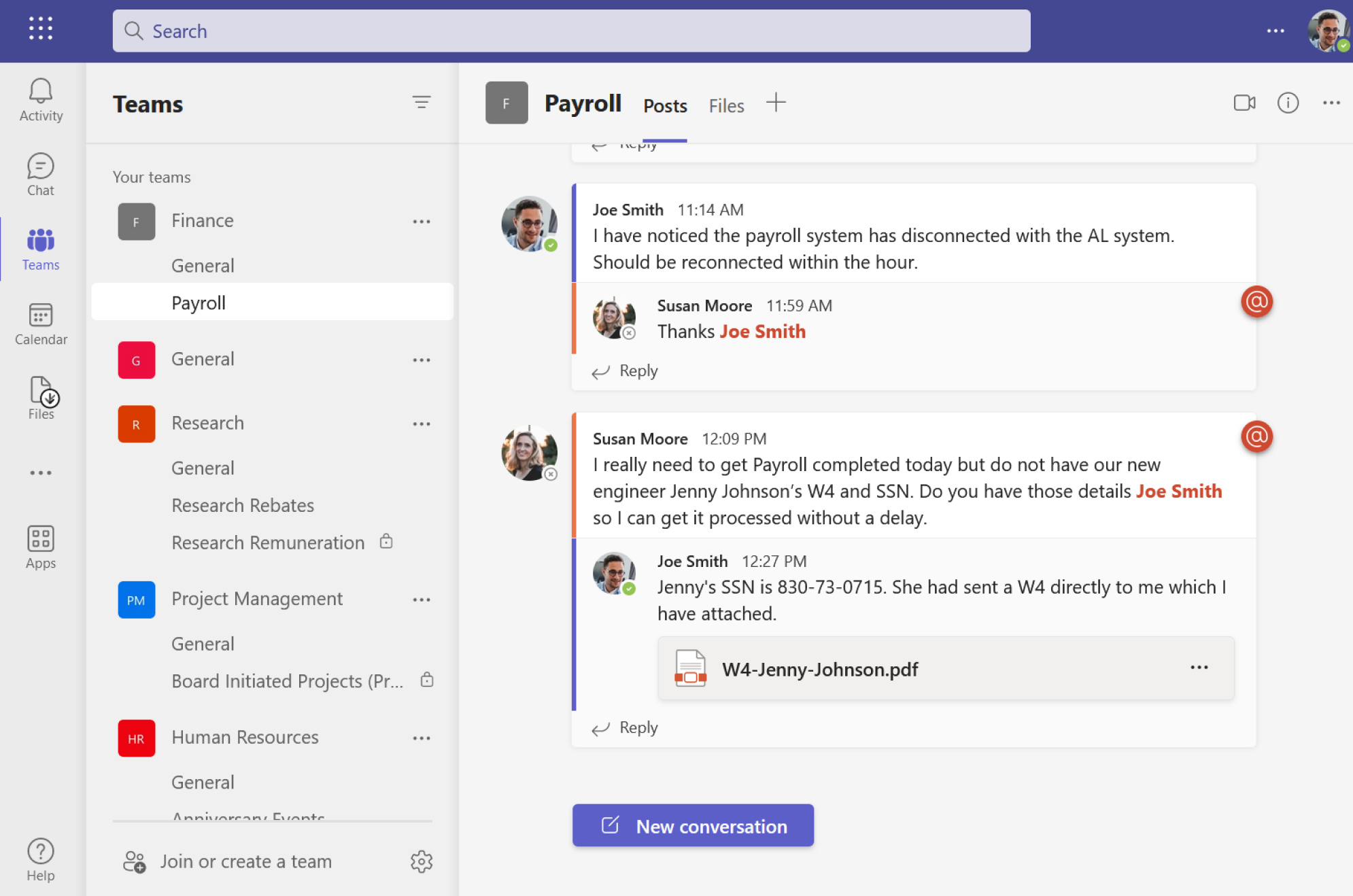 Register your interest in the Microsoft Teams connector and a RecordPoint team member will be in contact to discuss your business requirements.
Learn more about the Microsoft Teams Connector setup, configuration and administration.