We have released a number of physical records improvements which make it easier for you to manage your physical records in RecordPoint. These improvements give users the ability to:
View all physical profile fields from the administration section of your RecordPoint tenant. Fields can be accessed from the left-hand navigation. When a field is selected you can also add, edit and delete fields.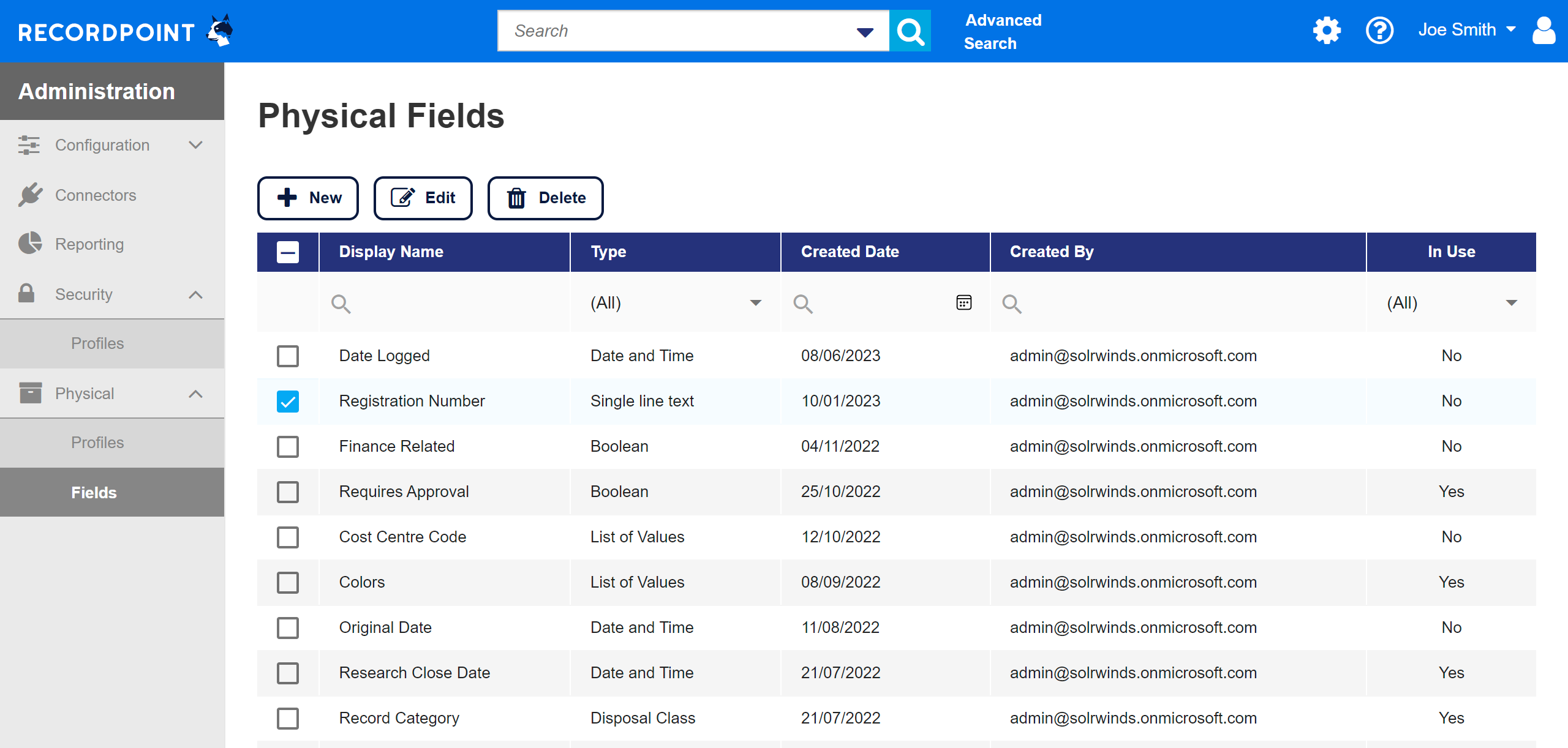 Set the values for a field that uses the 'List of Values' type by uploading a CSV file directly in the Fields user interface.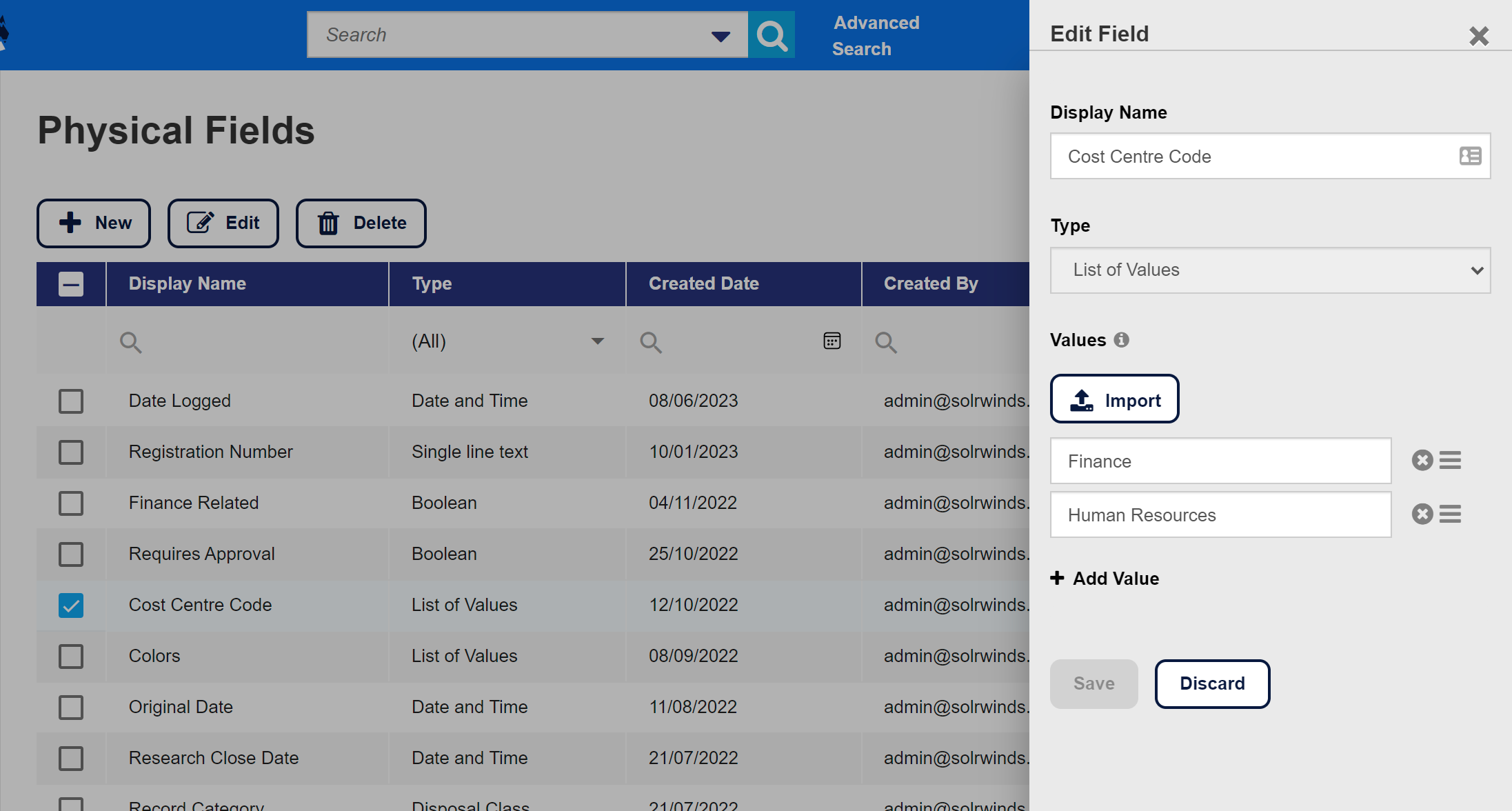 Edit a physical record, folder or box directly from the item details page.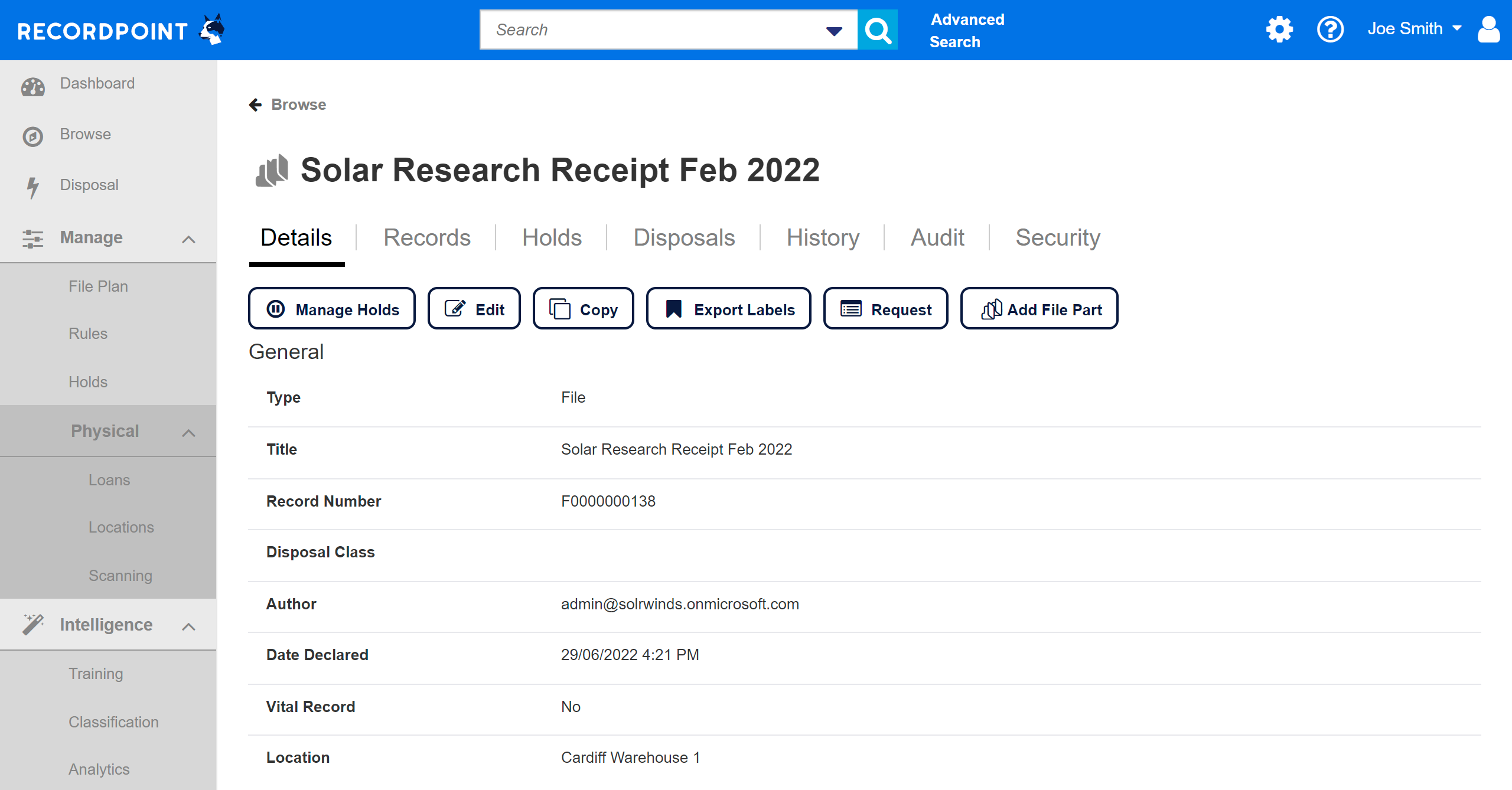 In addition, we have also released the following physical records enhancements:
Ability to manage physical profile fields independent of a profile from within the user interface including create, edit and delete.
Values for physical fields respected when changing profiles during the editing of a physical record, folder or box.
To learn more about physical records management please visit the help documentation here.