Role Required
To Add Connector Details you need to be assigned to the Application Administrator role in Records365.
Records Managers have read-only access to the Connector Details page.
To Link your SharePoint Online Account you need to be an Azure AD Global Administrator.
Introduction
SharePoint Online is one of the Enterprise Content Management (ECM) systems that can be configured to be managed by Records365.
Microsoft provides the ability for site collections within SharePoint Online to be geographically separated. This is called multi-geo support.
Multi-geo support in Records365 allows you to whitelist a SPO site collection that has a Preferred Data Location (PDL) other than the central location.
The following steps are used to connect and configure your SharePoint Online site to Records365.
Binary Protection is enabled at the connector type level, not the connector instance level.
This means that if Binary Protection is on then data from all connectors will ingest content from all locations, whatever the location.
Setup
Add Connector
Click on the Settings icon in the top right hand corner of Records365.
Click on Add Connector and select the SharePoint Online Connector in the Gallery.
Click Add.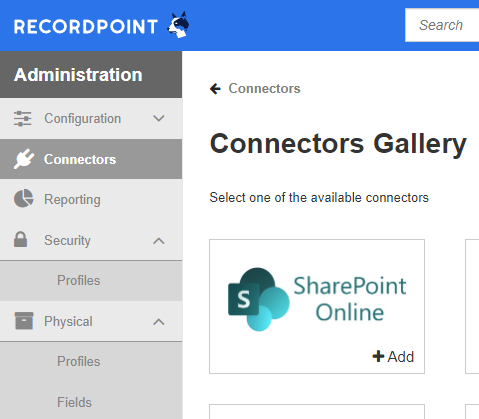 After creating the SharePoint Online connector instance you will be redirected to the Connector Details page.
Authorizing the Connector
Now that the connector instance has been created, we need to complete the authorization for the Connector to manage your SharePoint Online tenancy.
Add Connector
Connector Gallery
SharePoint Online
Once you are in the SharePoint Online Connector Details page, select Link Account to connect Records365 to your SharePoint Online tenancy.
You will be directed to a page where Microsoft will prompt you to log in. Here, enter your Azure AD Global Administrator credentials, and then click Accept to log in. Depending on the configuration of your tenant, you will receive one of the following;
To perform this action, the Azure AD Global Administrator does not require the ability to log into the Records365 tenant.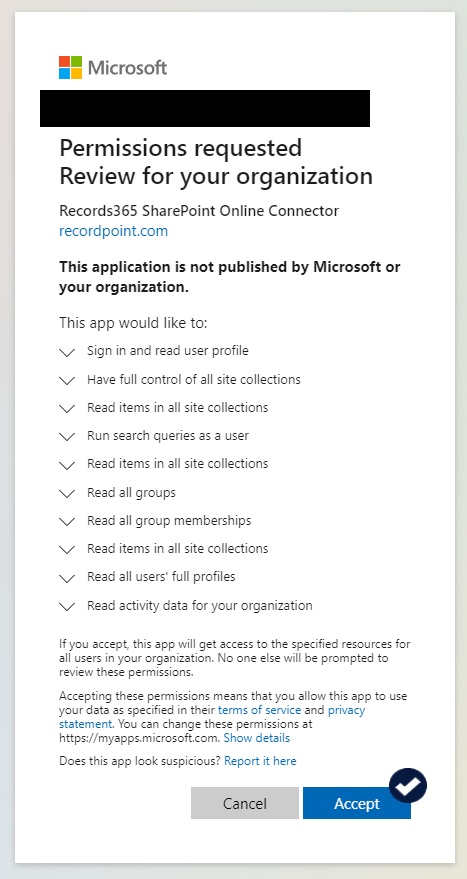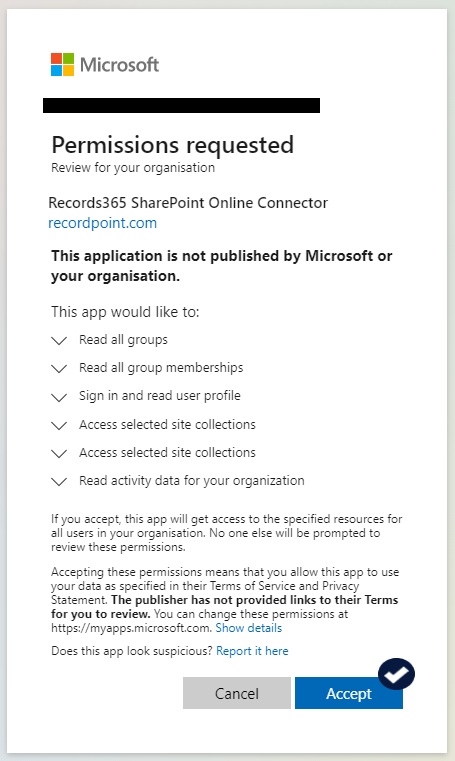 Choose the root site collection that you would like to manage. Each available geo will be shown in this list, for example: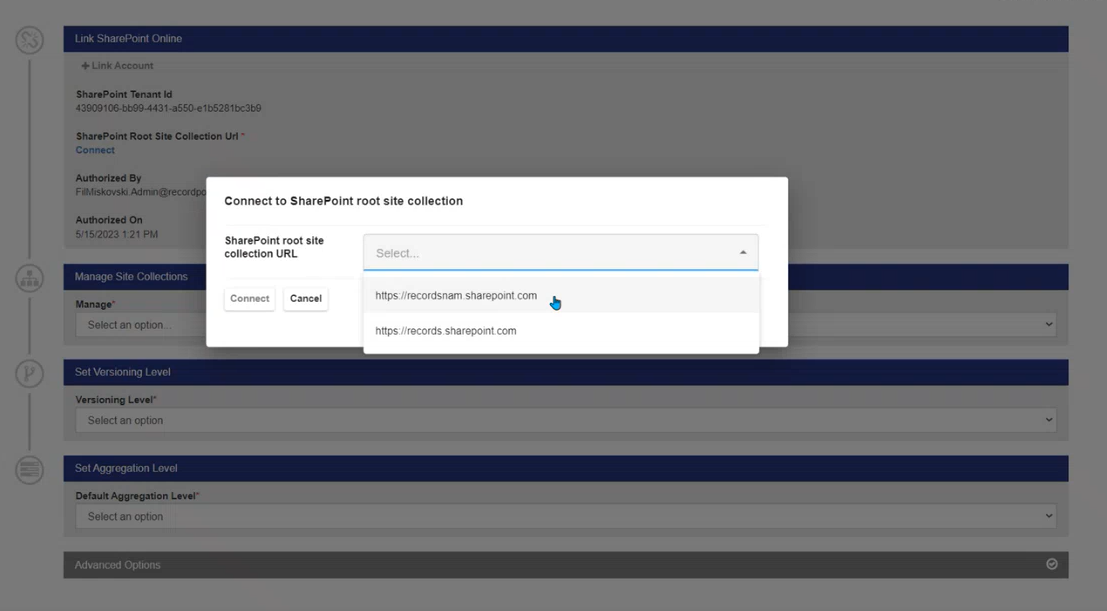 Optionally choose to manage specific site collections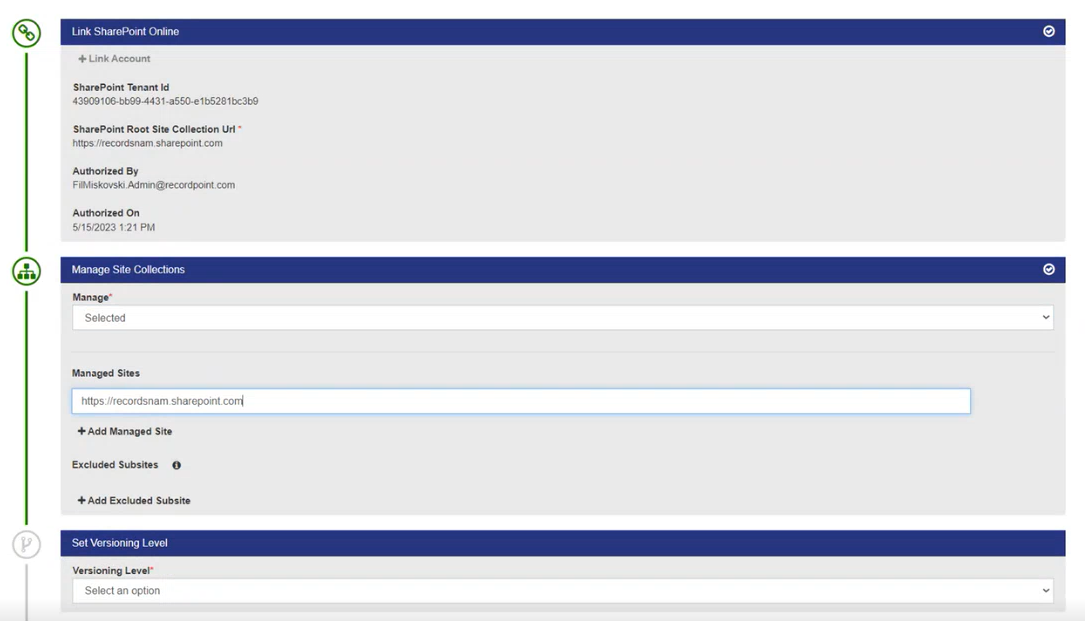 To connect to geo-located SharePoint sites, add another connector, and follow the same steps, choosing the additional site urls.
From here, the remaining configuration can be completed, and the Connector can be enabled by following the instructions in the Administration section for SharePoint Online. Some decisions about how records submitted by the Connector should be managed in Records365 are required, and this should be performed in consultation with the Records Management function of your organization.