We've recently introduced a new feature, duplicate detection, into the Intelligence Signaling module, and we've also now integrated duplicate reporting into the default PowerBI dashboard that accompanies the Intelligence Signaling module.
This enhancement to the existing Intelligence dashboard substantially improves your ability to identify duplicates within your repositories, empowering you with valuable insights for more informed decision-making.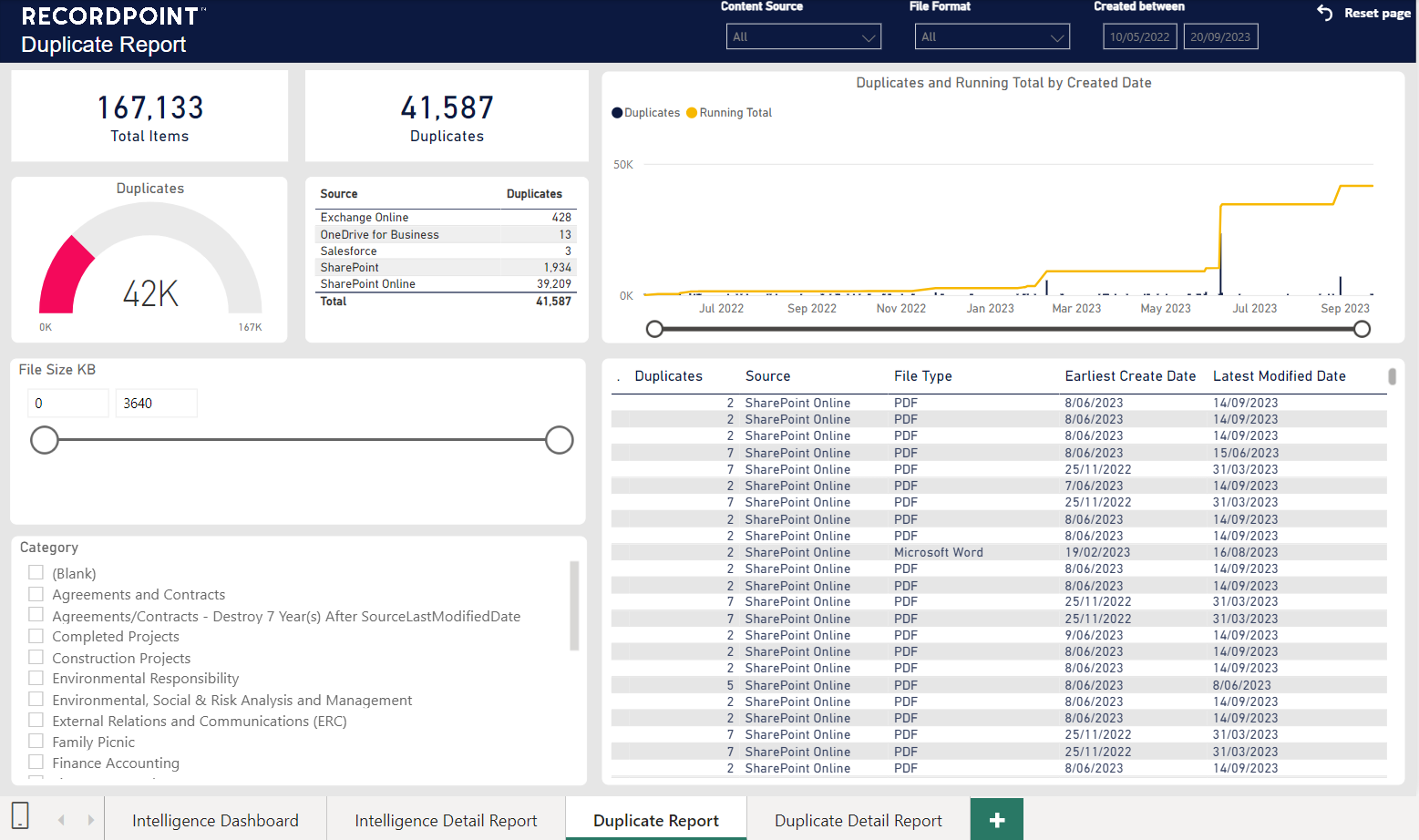 You can learn more about duplicate detection and other Intelligence Signaling features here.
Access to the Intelligence Signaling module may require an additional subscription, depending on your current licensing model. If you wish to obtain access to Intelligence Signaling, kindly contact your RecordPoint Account Manager.