To follow on from our recent release of our improved bulk export functionality we now also have export template functionality available. These enhancements make it even easier for you to export records from your RecordPoint tenant.
Currently, exports require the user to select all columns to be manually selected with no memory of previous exports. This can be tedious, especially when regularly exporting identical report structures.
Now you can save your export template with all the fields you typically want in an export rather than having to rebuild the fields every time you export.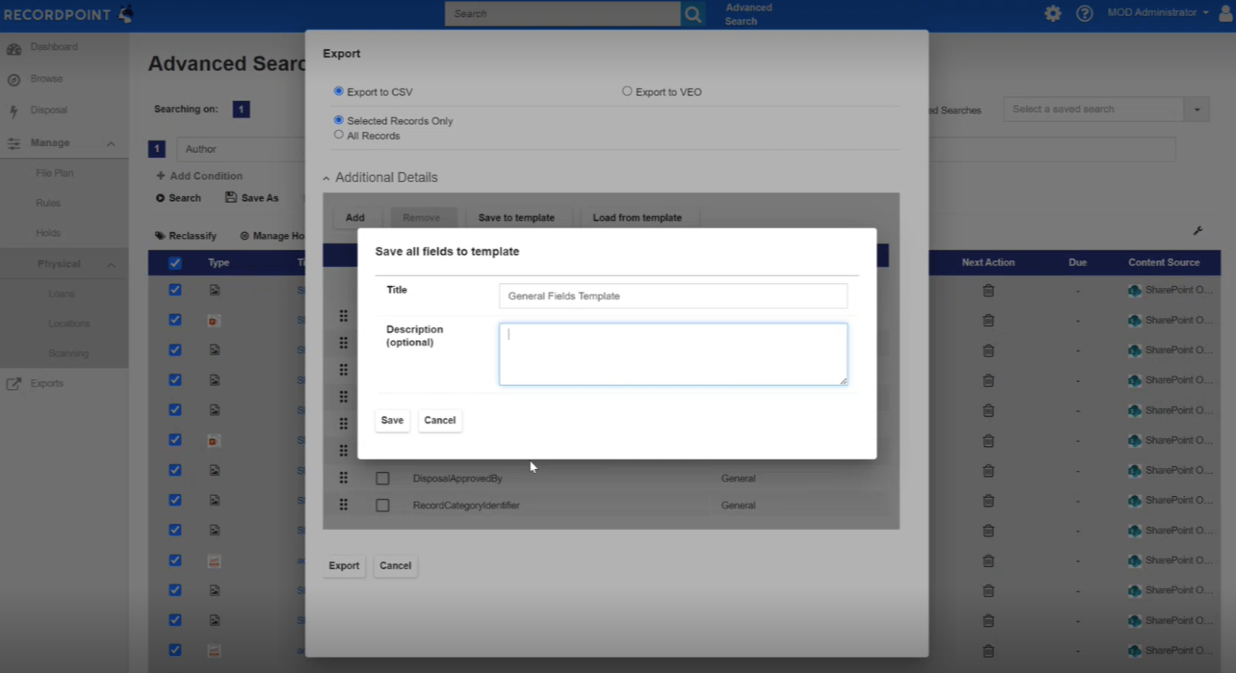 You will see this become available in your RecordPoint tenant towards the end of April, 2023.  To learn more about export templates please visit the help documentation here.